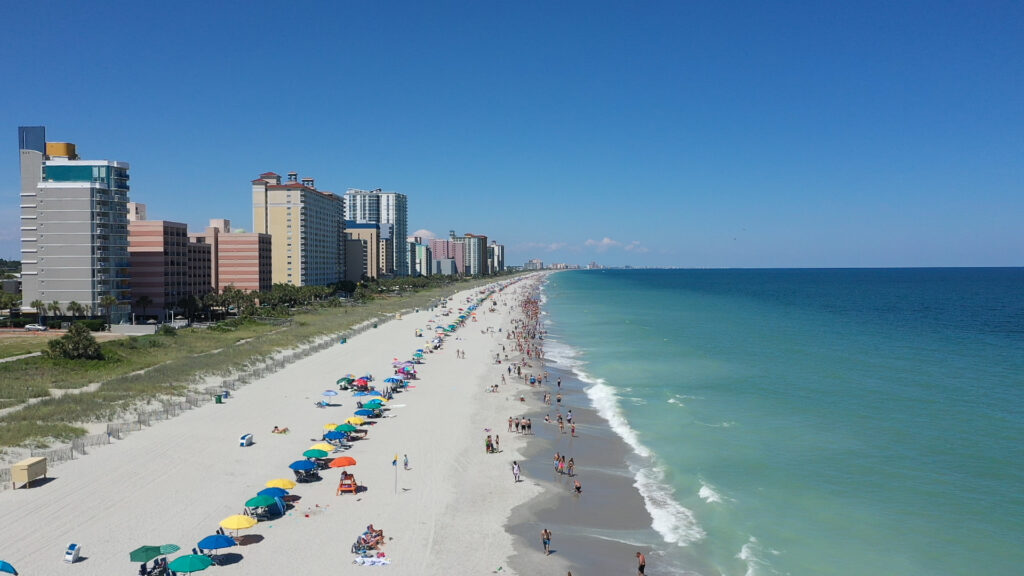 Keep summer alive at Myrtle Beach
By Andriy Royter
South Carolina's Myrtle Beach is the perfect getaway for looking to keep summer alive. With its 60 miles of coastline, there is a lot of beach to explore and many places to eat and unwind.
Myrtle Beach offers a variety of dining experiences for visitors to enjoy. In the morning, you can stop by for breakfast at Croissants Bistro and Bakery, which has been serving the area for more than 27 years. Later for lunch, you can get seafood at the Ocean Front Bar & Grill. If you are looking for fine dining, The Cypress Dining Room at Island Vista on North Ocean Boulevard is the place to be. The fantastic atmosphere and delicious food will make your stay all the more relaxing.
Now that it's fall and schools are back in session, the beach is going to be significantly less crowded. That means more beach for you to enjoy. And even though it's almost fall, summer is alive and well at Myrtle Beach. Some of the key events that take place during September are the Irish Italian International Festival on Sept. 24 and Pawleys Island Festival of Music and Art, happening Oct. 6-22.
If you are looking to save some money, you could wait for the off-season, which starts around November, to take advantage of the better rates and deals on hotels. There are still many fun things to do even during the off-season. There is never a bad time to be at Myrtle Beach.