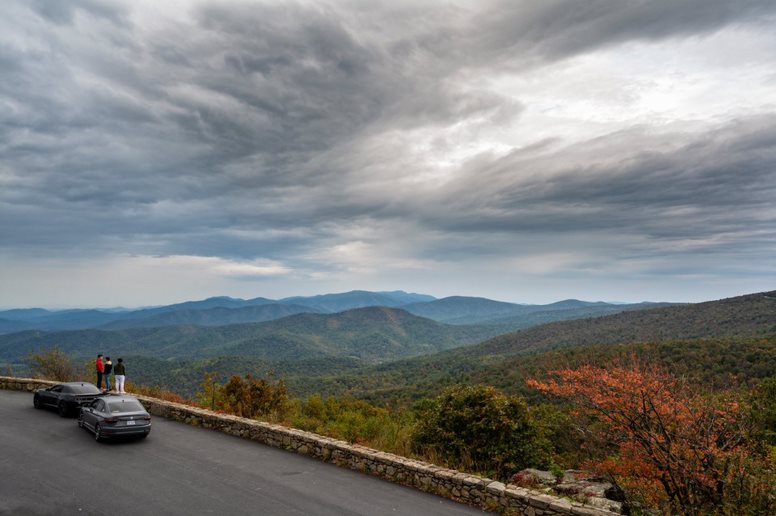 Fall foliage, secluded trails and diverse wildlife make Shenandoah National Park a go-to for an autumn weekend trip
By Bryn Dippold
Every year, over 1 million people visit Shenandoah National Park, located just 75 miles from Washington, D.C. in northern Virginia. For Cincinnatians who are looking for their next fall road trip, Shenandoah is just shy of a seven-hour car ride from the Queen City. In 2020, Shenandoah saw an increase of close to 300,000 visitors compared to 2019, numbers that can be due to the COVID-19 lockdowns. When Midwesterners were told to stay home and social distance from others, many took to the secluded trails and sightseeing opportunities of Shenandoah. Now, as the weather begins to turn, and leaves begin to fall, Shenandoah is preparing for its busiest season.
"It's a totally different way to experience outdoors," Allysah Fox, visual information specialist for the National Park Service, says. Fox, who lives in Luray, Virginia, grew up with Shenandoah in her backyard.
"You can drive it, you can walk it if you want," Fox says. "We have overlooks if you want to pull over and take in the scenery."
Fox says that the best season to visit Shenandoah depends on what kind of experience you want to have, but those looking to catch of glimpse of wildlife will have a better chance during the transition to fall.
"The bears are out getting the last bit of food they can before they go into hibernation, and the deer are out looking for food, too," Fox says. "And of course, it's beautiful when the leaves are changing colors."
Fox says that, for an improved visitor experience, it is a good idea to purchase a digital pass beforehand. It speeds up the entering process when you arrive at Shenandoah.