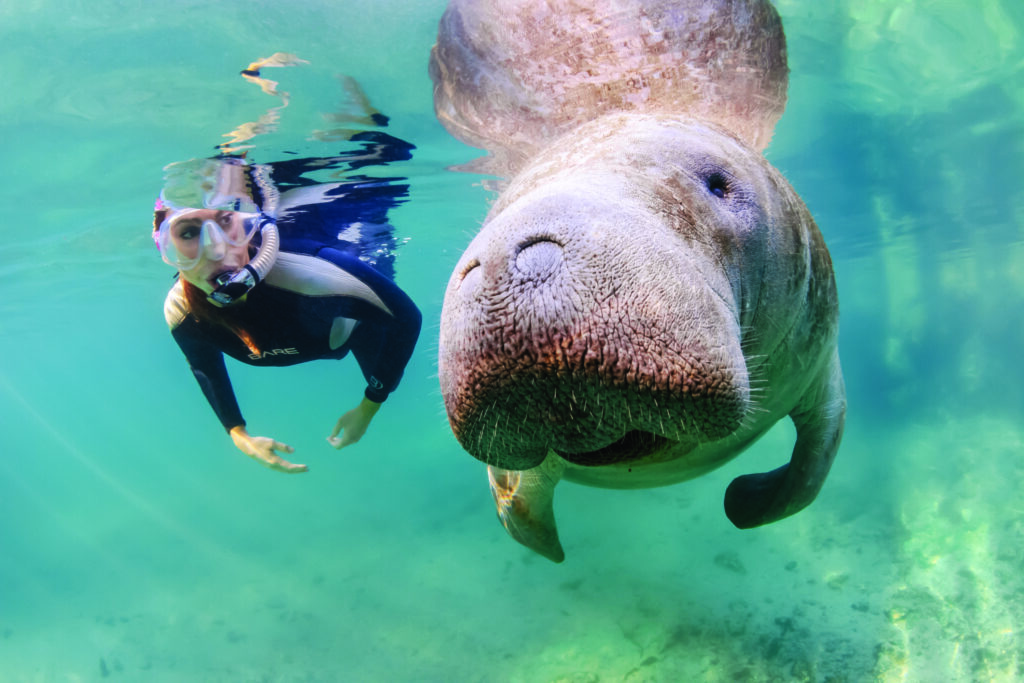 Get closer to nature in Crystal River, Florida 
By Corinne Minard
Those looking for a summer getaway that gets them outdoors and close to nature should consider a trip to Crystal River, Florida. About an hour drive north of Tampa, Crystal River and its surrounding communities offer a myriad of outdoor adventures. Here's three that promise to be fun for the whole family.  
1. Dive for Scallops 
You can catch your own scallops (https://www.discovercrystalriverfl.com/things-to-do/on-water/scalloping/) during Crystal River and Homosassa's scalloping season, July 1-Sept. 24. Bay scallops can be found on the ocean bottom of the shallows of the Gulf of Mexico. You'll need to either get a saltwater fishing license or chartered trip with a licensed captain, but the only equipment you'll need is a mask, snorkel, flippers and scoop net. Boat tours that offer scalloping trips include Nature Coast Eco Tours and Captain Katie Jo Davis. 
2. Go Fishing
Visitors can enjoy both inshore and offshore fishing in Citrus County.  Popular spots include the Chassahowitzka, Halls, Crystal and Homosassa rivers, where you can find bass, sheepshead and bluegill; the Gulf of Mexico, which has amberjack and gag grouper; and Lake Rousseau, which is home to large-mouth bass, white bass, crappie, stripers, bowfin and gar. If you're unfamiliar with the area, it's recommended that you charter a boat through companies like Crystal River Fishing Pros and Gulf Coast Backcountry Charters. 
3. Swim with Manatees
Crystal Springs doesn't call it the Manatee Capital of the World for no reason—during the winter it attracts between 500-1,000 manatees to its waters, and about 100 remain all year long. At Ellie Schiller Homosassa Springs Wildlife State Park you can view the manatees from underwater in the park's Underwater Observatory. But if you want to get even closer, you can book manatee tours with a variety of companies, including Adventure Center and Salty Siren Tours.