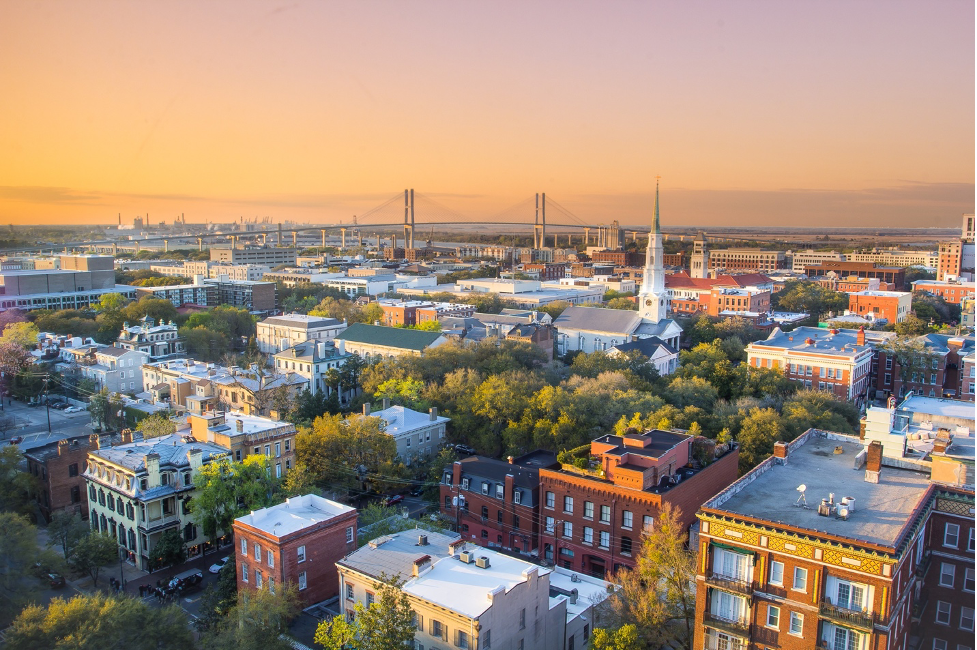 Whether you're looking for a family-friendly fright, a boozy trip on a trolley tour or a relaxing stroll through shaded parks, Savannah's got you covered. 
By Jack Tincher 
Savannah, Georgia's historic district along the waterfront is home to countless classic restaurants, museums and vistas that could warrant a trip on their own.
Erica Backus, Visit Savannah's director of public relations, notes that many visitors to Hilton Head Island enjoy taking a day trip to Savannah.
"If you're staying on Hilton Head," Backus says, "take the quick 30-40 minute drive."
If you want to see it all in one day, there's no better place to go than Old Town Trolley Tours. There, travelers can choose between three different daytime trolley experiences where they can hop off and on at over a dozen stops throughout Savannah's historic district including the picturesque Forsyth Park.
Sales representative Felicia Debbi says the most popular package is the one-day trolley experience. Debbi says many travelers opt for the "Savannah for Morons" package where riders can enjoy their drink of choice while gazing at Savannah's stunning buildings and squares.
When the sun goes down, things get spooky as the jolly daytime trolleys are converted into vessels transporting up to 30 ghost hunters. Riders are taken to Savannah's most haunted locations including cemeteries, hotels, and historic churches.
With 22 shaded squares and several larger parks, Savannah is practically more forest than city. But don't let the trees distract you from the endless rows of historic buildings like The Olde Pink House or the Cotton Exchange.  
The many delicious restaurants in the historic district include Daniel Reed's Public Kitchen and Bar. Yvette Pearson, the restaurant's front-of-house manager, says the Shrimp and Grits is by far their most popular and acclaimed dish.
"It's a little bit spicy," Pearson says, "because of the chorizo and the sherry cream sauce. It's delicious and there's bacon and cheddar in the grits too."
Head Chef Brian Gonet sources the restaurant's beef year-round from Glenville, Georgia, only an hour's drive from Savannah. Gonet also sources produce seasonally from a local produce distributor, the Cheney Brothers.
While the Public Kitchen is home to some of the best food in the city, visit the Pirates' House to have an atmospheric dinner the whole family can enjoy. Featuring a variety of pirate-themed cocktails including the "Skull Crusher" and the "Bloody Pirate," you can't go wrong with the Pirates' House.
The building that houses the restaurant is the oldest in the entire state. Originally built in 1753, pirates used it as a tavern to shelter during the hurricane season.
The city is also home to several iconic museums such as the American Prohibition Museum where, ironically, visitors can drink while viewing Savannah's storied history with gangsters and bootleggers. The Telfair Art Museums offer a wide array of exhibits ranging from 19th century impressionists to modern interactive installations powered by computers and projectors.