Winterlights at Newfields in Indianapolis returns for its sixth year
by Corinne Minard
Are you always on the lookout for a new holiday light display? This December, head to Indianapolis for Winterlights—an immersive, outdoor light experience that mixes art with holiday cheer—at Newfields, a 152-acre campus that is home to the Indianapolis Museum of Art, The Virginia B. Fairbanks Art & Nature Park and more.
"Each year, thousands of area residents, families, friends and visitors to Indianapolis celebrate the holidays by experiencing the colorful and innovative displays of Winterlights. Bank of America is proud of our continued support and presenting sponsorship of this seasonal tradition that showcases and illuminates all the best qualities of our city while providing a festive and safe holiday gathering for families and friends," said Andy Crask, president, Bank of America Indianapolis, in a press release.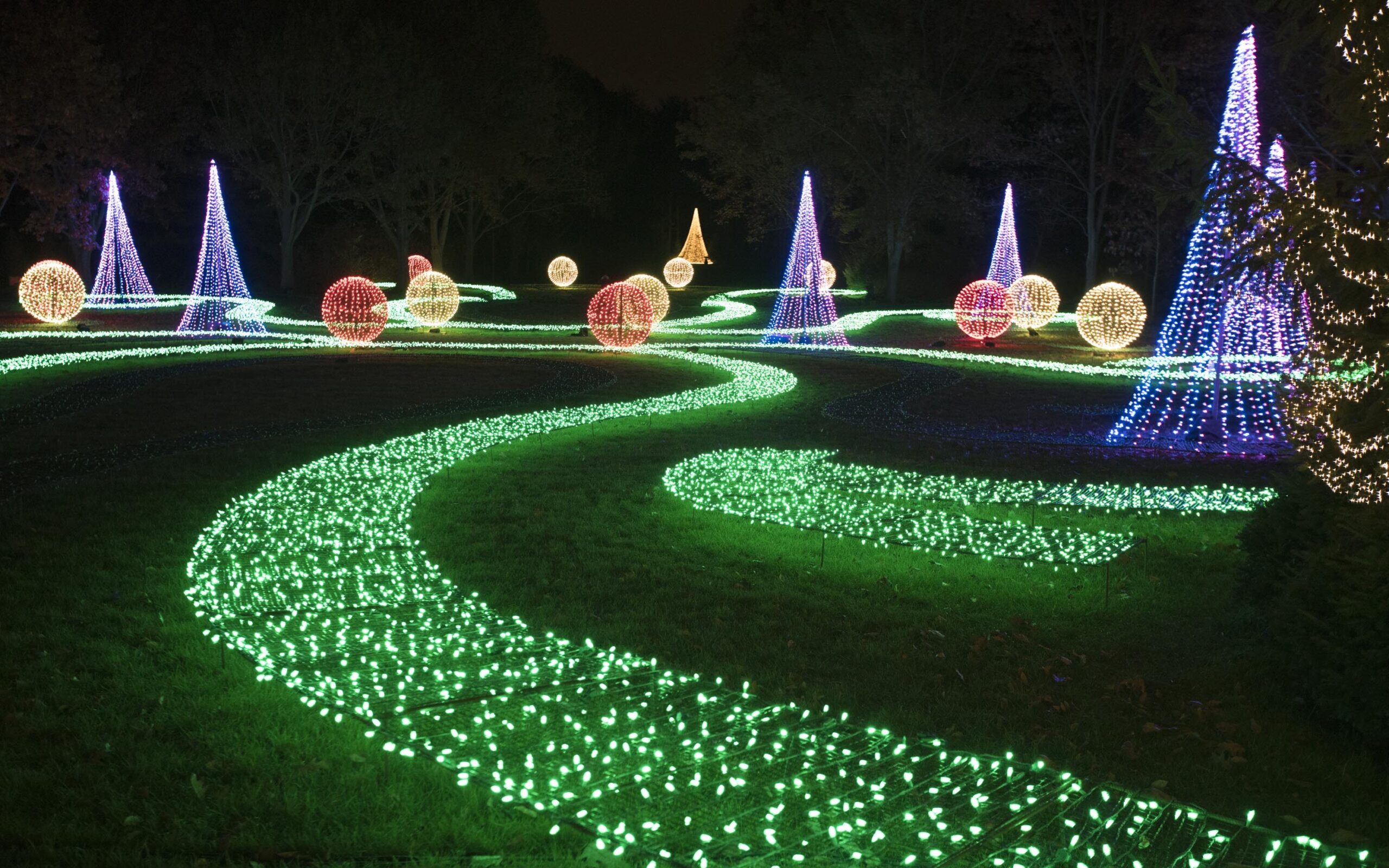 The event brings 1.5 million lights to The Garden at Newfields. Visitors will get see returning favorites like the Landscape of Light and Ice Storm Walk as well as new attractions like the Glowing Garden, which features hundreds of color blossoms illuminating the path to the Snowflake Bridge; Astraeus, an installation by local artists Owens + Crawley that will light the way outside the historic Lilly House; and a new sculpture by the art collective Happy Rebels called Big Piñata, which is inspired by Las Posadas, a festival traditionally celebrated in Mexico and Latin America.
In addition to the light displays, visitors can enjoy special holiday menu items, such as the Electric Reindeer brew from Sun King Brewing Co., a new spiced plum cider from Ash & Elm Cider Co., hot cocoa, s'mores and gingerbread popcorn.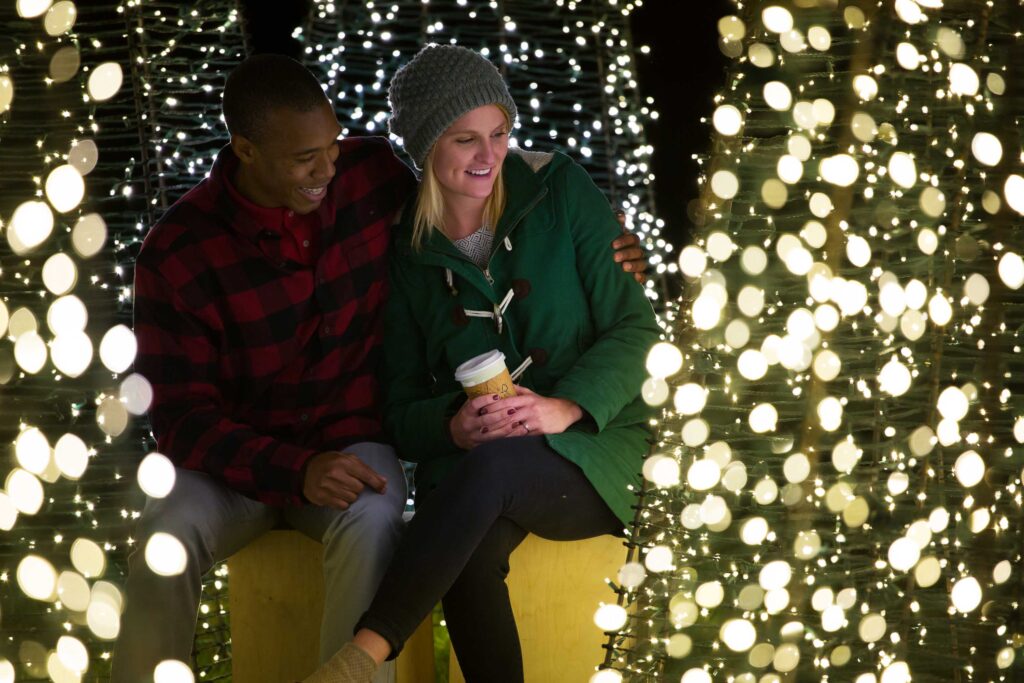 "We are so thrilled to be bringing the magic of Winterlights back for another season in The Garden at Newfields. New traditions await around every corner. Whether you are continuing a tradition or beginning a new one, come enjoy the exciting lighting elements designed by amazing artists and stand in awe of our majestic trees wrapped to the very tips of their branches," said Jonathan Wright, The Ruth Lilly Director of The Garden and Fairbanks Park, in a press release. "We are so grateful to the Indianapolis community who embraces this experience and returns every year to make new memories with friends and family."
Winterlights at Newfields is open daily through Jan. 8, 5-9 p.m. Ticket prices vary based on age and package. Advance tickets are required.