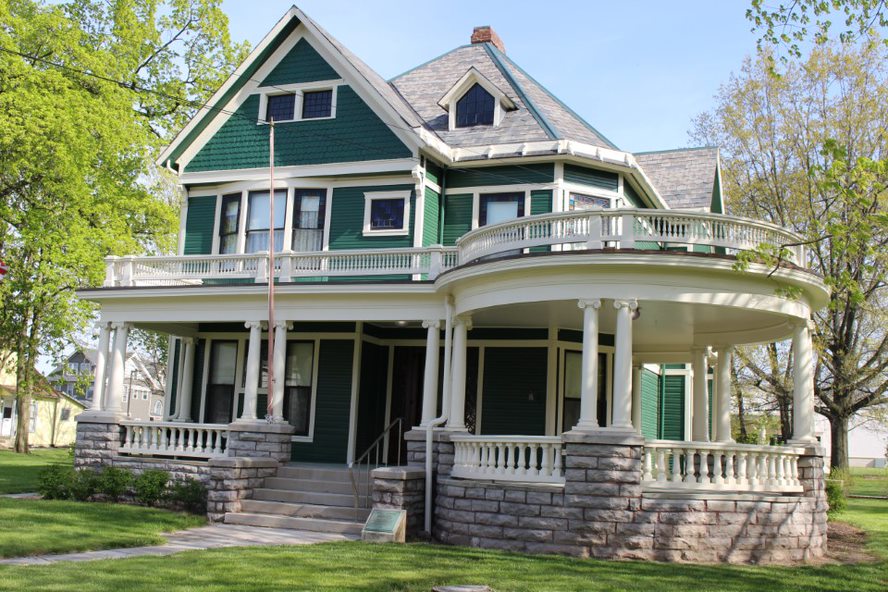 This Ohio city keeps visitors busy with attractions offering history and adventure 
By Joseph Frye
Three and a half hours outside of Cincinnati sits Marion, Ohio, a small town that calls itself, "The Popcorn Capital of the World." Known for being the home of the 29th president of the United States and being one of only two places in the world with a popcorn museum, Marion offers history and adventure within its shops, restaurants, parks and museums.
"When it comes to smaller cities with character and pizzazz, no one beats Marion," says Alice Hutzel-Bateson, the program manager of Marion Made, a local organization whose mission is to bolster community pride. Founded in 1822 and home to just over 36,000 people, "Marion boasts rich history, arts and a diverse array of unique restaurants," says Hutzel-Bateson.
Most notable in Marion's history is the town's tie to the Oval Office. In 1920, Warren G. Harding, a Marion resident and owner of the local newspaper, The Marion Star, was elected president of the United States. Visitors looking to learn about the life of the 29th president can check out his former house, The Harding Home, which features 5,000 items from Harding's life, 300 of which are from his time in the White House. Some of these items include the Hardings' clothing, dishes, personal letters and even "the death clock," which supposedly stopped working the second that the former president died.  
Just four minutes from The Harding Home is The Harding Tomb, which has housed the bodies of the former president and his wife since 1927. Reminiscent of an ancient Greek temple, the site encompasses 46 26-foot marble columns surrounding the graves of President Harding and his wife.  
Nearby, visitors can explore the Wyandot Popcorn Museum. The museum boasts the largest collection of popcorn wagons and peanut roasters in the United States, with antiques dating back to the 19th century. Those looking to explore Marion's love of popcorn a little further should visit the first weekend after Labor Day for the Marion Popcorn Festival, which draws crowds of 250,000, every September, according to the event's website. 
Marion also has plenty to offer those who enjoy the outdoors, including the Marion Tallgrass Trail, which is more than 12 miles and runs along an abandoned railway. On the trail, hikers might see bald eagles and beavers before enjoying the views of the Marion Community Foundation Lake from the observation deck. 
Marion's Main Street offers an array of locally owned shops from bookstore to antique shops. Book lovers can find their next read at Books on Center while those looking for a one-of-a-kind curio can find it at Way We Were Antiques. Those just wanting something special can find it at Willy+Wade Supply Co., a general store that sells locally made apparel and home ware.  
The restaurant scene in Marion features many types of food, from seafood—such as Harding Harbor Seafood, an upscale dining experience offering seafood boils, lobster bisque and everything in between—to international cuisine, such as Lee Garden, a Chinese restaurant that's been a local favorite for 30 years. Additionally, the Social Sip is a local favorite where visitors can stop in and enjoy a cup of coffee made from house-roasted beans. 
Marion provides history and adventure alike, making it ideal for a day trip for anyone. So, why not pop on over?