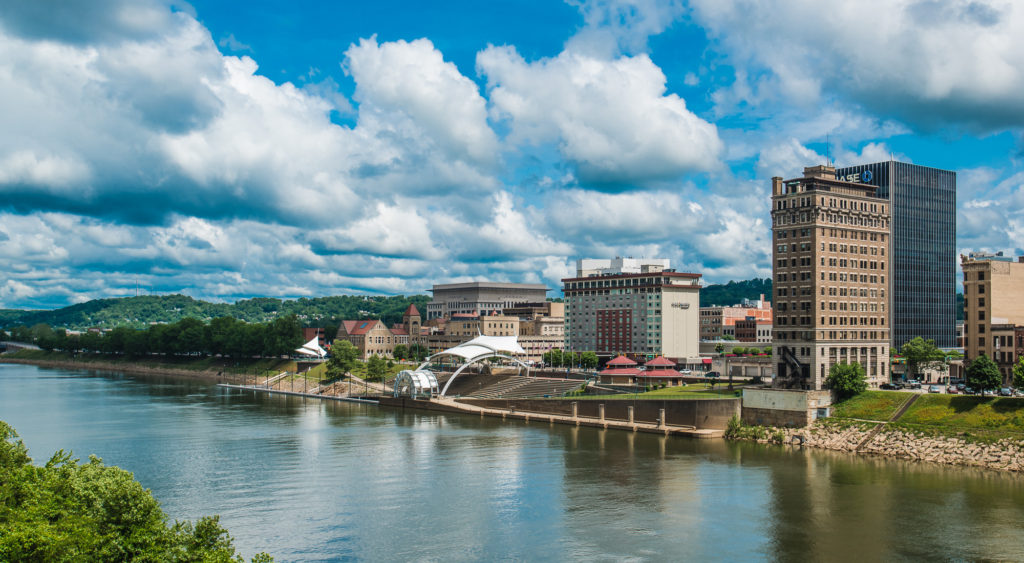 West Virginia's capitol encourages visitors to spend some time near the water
By Corinne Minard
Located at the confluence of two rivers—the Elk and the Kanawha—Charleston, West Virginia, is ideally positioned for some riverfront fun. Many of the city's parks, attractions and recreation opportunities are positioned along the rivers so visitors can view the water while enjoying the city.
Haddad Riverfront Park is right on the Kanawha River in the heart of the city. The park has a 2,500-seat amphitheater that hosts the city's free concert series, Live on the Levee. However, the park also offers spectacular views of the river and downtown, and boaters can dock there.
Charleston's Magic Island is another riverfront park along the Kanawha River. The island (which is now connected to the mainland) was so named because it used to appear and disappear with the rise and fall of the river level, as if by magic. Today, the park has a walking trail, splash park and beach volleyball courts.
The city's Daniel Boone Park on the Kanawha River provides recreation opportunities, too, with a fishing pier and boat dock.
Several indoor attractions are also located right along the rivers.
West Virginia's Governor's Mansion overlooks the Kanawha River near the State Capitol Complex. Built in the mid-1920s, the house is known for its checkered black Belgian and white marble floor in the main portico. While it is the official residence of the governor, current Governor Jim Justice does not live there, and visitors are able to tour the facility. Those who would like a tour need to make a reservation before their trip.
The West Virginia State Capitol Complex is also located along the Kanawha River. Tours are available, though reservations must be made beforehand.
[booking_product_helper shortname="midwestern traveler"]