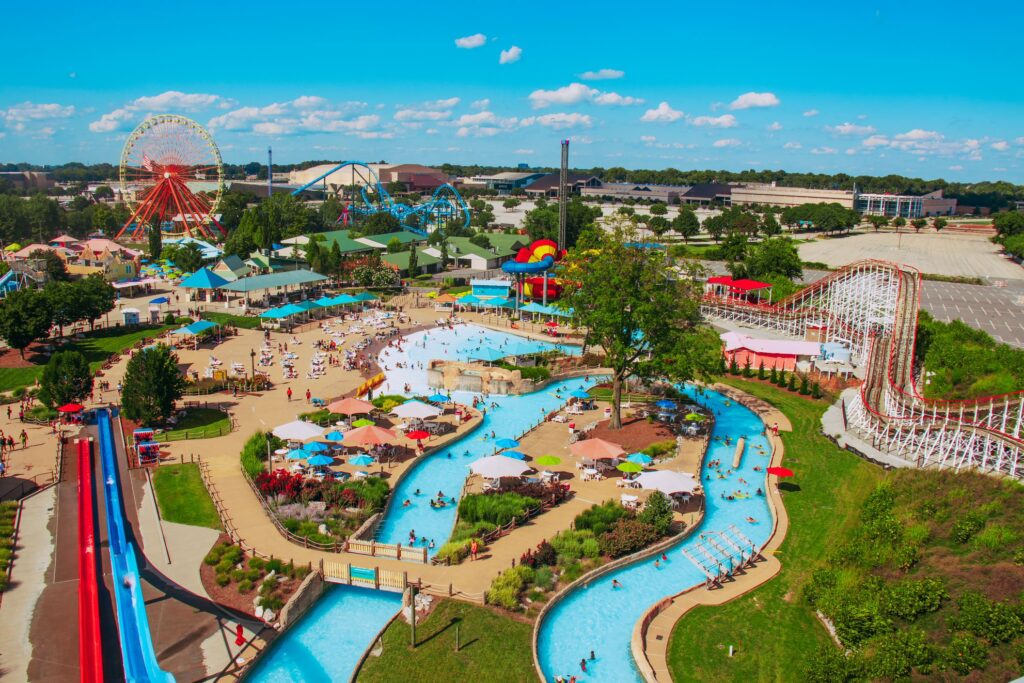 We've found 5 nearby amusement parks to help you end your summer in style
By Corinne Minard
Summer is almost over, but you can still get in a theme park visit or two before school starts. We've found 5 nearby amusement parks that are worth taking off for a long weekend of daytrip.
Sandusky, Ohio 
They don't call Sandusky, Ohio, the Roller Coaster Capital of the World for nothing. Cedar Point is home to 17 roller coasters, six of which are on the list of 50 best steel roller coasters in the world, according to Amusement Today. In addition to thrills, families can also enjoy Camp Snoopy (the park's children's area) and the Cedar Downs Racing Derby (a carousel that'll make you feel like you're in a horse race).
Pigeon Forge, Tennessee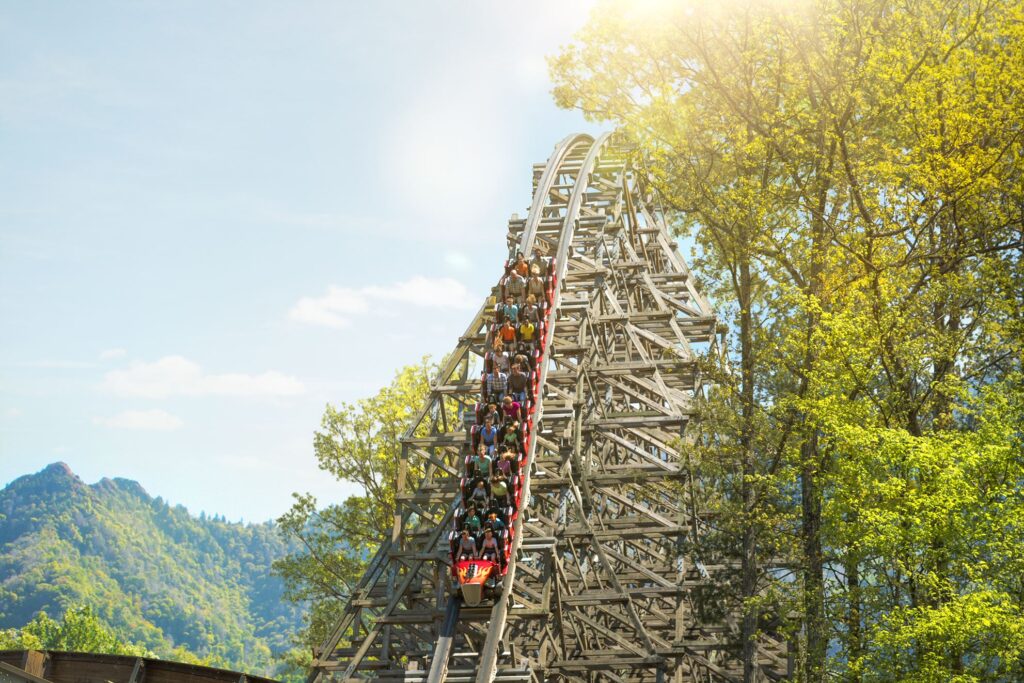 For fans of Dolly Parton, there may be no better theme park. Partially owned by the entertainer, the park offers 18 different shows and musical acts during the summer, including a performance based on Dolly's book, Coat of Many Colors. But this isn't just a park for music fans. The park is known around the world for its roller coasters—the hybrid coaster Lightning Rod has been named one of the best roller coasters in the country multiple times by USA Today.
Santa Claus, Indiana 
Holiday World is comprised of multiple lands named after holidays, including Thanksgiving, 4th of July, Halloween and Christmas. The theming is certainly unique, but the park is more than that. It has manty exhilarating rides, including the Cheetah Chase Water Coaster (the world's first launched water coaster) and the Thunderbird Steel Roller Coaster (a launch wing coaster that takes from 0 to 60 miles per hour in 3.5 seconds).
Mason, Ohio 
With its many roller coasters and award-winning children's area, any year is a good year to visit Kings Island. But this year, the park has been celebrating its 50th anniversary with special events and shows. Visitors will find a daily street party, nightly live music at Club KI, a fireworks show honoring the park's history, more than 20 limited-time food items and more.
Louisville, Kentucky 
Kentucky Kingdom may be the ideal park for families. It has more than 70 family-friendly rides between its amusement park and water park. Standout rides include the Storm Chaser, the first roller coaster in the country to feature a barrel roll drop from a 10-story lift hill; the Kentucky Flyer, a family coaster with 12 airtime moments; and the Musical Carousel, in which all the seats are designed to look like musical instruments.