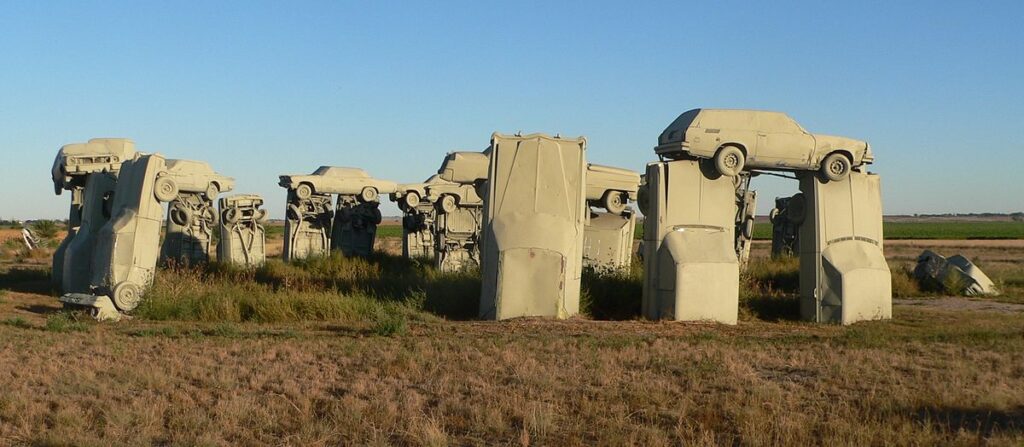 While the U.S. has many popular tourist destinations, it also has some weird hidden gems
By Meta Hoge
The U.S. is full of beautiful and popular tourist destinations, like the Grand Canyon, Olympic National Park and the Carlsbad Caverns in New Mexico. The country also has some not-so-well-known attractions, but they're unique to our country as well. Here's a list of the some of the wackiest hidden gems the states have to offer.
1. World's Largest Ball of Paint – Alexandria, Indiana
The world's largest ball of paint was originally a baseball. One coat of paint atop the ball turned into over 25,000, forming the over 8,000-pound ball. Visitors can see the ball of paint in all its glory and even add their own coat.
2. Wheaton Station Escalator – Silver Spring, Maryland
While an escalator doesn't seem like anything special, the Wheaton Station Escalator is the longest in the world. This escalator is located within D.C.'s metro system. It takes a little over three minutes to ride from bottom to top, or vice versa.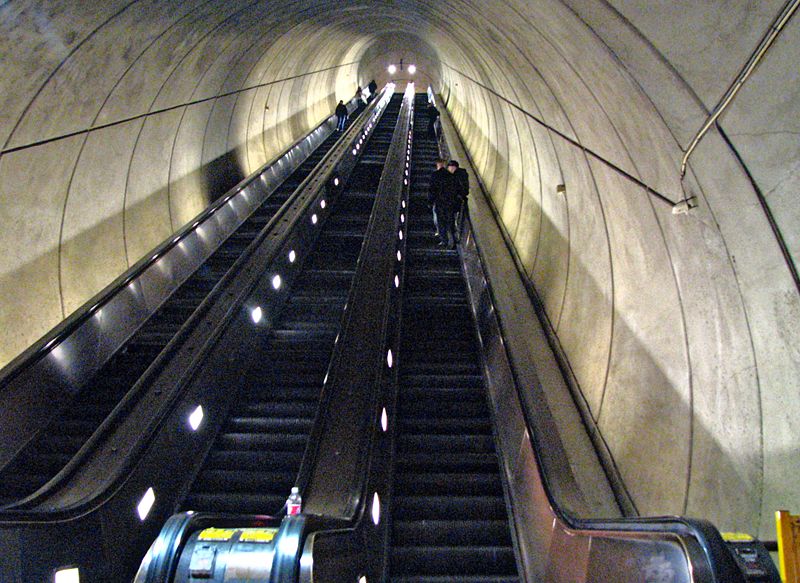 3. Carhenge – Alliance, Nebraska
The U.S. has a to-scale replica of Stonehenge; it's just made of 39 cars. It was built when Jim Reinders, the farmer behind the project, saw that cars from the '50s and '60s had nearly equal dimensions to the stones of Stonehenge.
4. Salt and Pepper Shaker Museum – Gatlinburg, Tennessee
This museum has just about any kind of salt and pepper shakers you can think of. There are vegetable-themed shakers, animal-shaped ones and even shakers that date back to the 16th century. The Salt and Pepper Shaker Museum is one of two of its kind, with the other located in Spain.
5. Ben and Jerry's Flavor Graveyard – Waterbury, Vermont
The Ben and Jerry's Flavor Graveyard is in the backyard of the company's factory in Waterbury. Here visitors can see headstones for every retired flavor that is no longer available in stores.
6. National Mustard Museum – Middleton, Wisconsin
Move aside, ketchup lovers. This museum is home to the world's largest collection of mustard. Visitors can learn about mustard and its history, sample different flavors and purchase unique mustards you won't be able to find in your average grocery store.
7. Corn Palace – Mitchell, South Dakota
The World's Only Corn Palace was built in 1892 to show that South Dakota had a healthy agricultural climate. Today over 500,000 people travel each year to see it and it is redecorated annually with naturally colored corn, grain and other grasses. Each year has a new theme. The corn palace has been the venue for stage shows, proms, graduations and more.
8. Barney Smith's Toilet Seat Art Museum – The Colony, Texas
Located inside the Truck Yard, a "dive-ish bar garden," this museum showcases the life's artwork of Barney Smith on an untraditional canvas—toilet seats. The original museum was in his backyard before it was moved to the bar garden. Visitors can see over 1,400 unique pieces.
9. World's Largest Chest of Drawers – High Point, North Carolina
Going along with the "world's largest" theme, this dresser stands 36 feet high. It was built in 1926 as a tribute to High Point being the furniture capital of the world. Two 6-foot socks are displayed hanging out of one of the drawers.
10. Pike Place Market Gum Wall – Seattle, Washington
In Seattle there is an alleyway in Pike Place Market that is covered in chewed gum. People can add gum to the 15-foot high and 50-foot-long space. The wall began in the '90s when performers at Unexpected Productions disposed of their gum onto it.