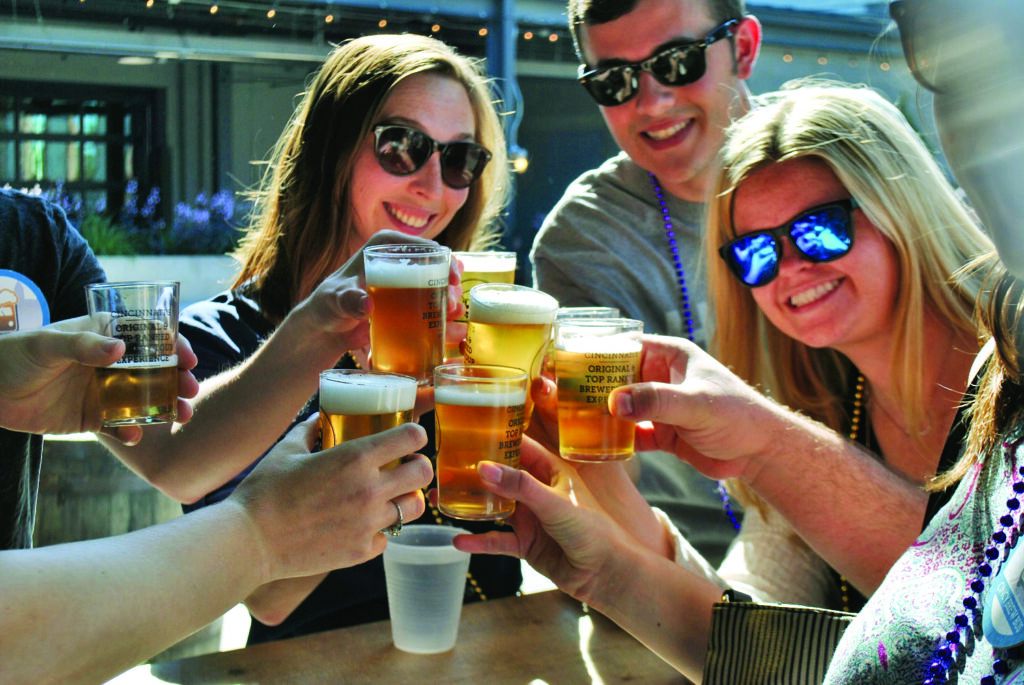 Drink in Cincinnati's beer scene with Cincy Brew Bus
By Emily Wolfe
Climb on the Cincy Brew Bus for a fresh—and refreshing—way to see Cincinnati, Ohio.
Since 2014, the tour company has provided public and private tours of the local breweries that have made the Queen City a rising star in the national craft beer scene. In recent years, Cincy Brew Bus has expanded its offerings to include bourbon and wine tours in Greater Cincinnati.
"Because of the amazing history of brewing in Cincinnati, we have a ton of content that we can provide people," says founder and president Mike Stokes.
Visitors who book a spot on the Brew Bus for its flagship brewery tour can expect tours of four top breweries in the Cincinnati area, such as the Esoteric Brewing Company, Fifty West and Rhinegeist; three beers to sample at each location; a Servatii pretzel to snack on during the tour; to learn about the history of Cincinnati's brewing scene from an expert tour guide; and a taster glass to keep as a souvenir of the day.
"You may have a few people in the crowd that are big craft beer heads or bourbon lovers or wine lovers and then everybody else is there just to enjoy each other's company," Stokes says. "We've got a pretty good recipe that we put together for people over the years."