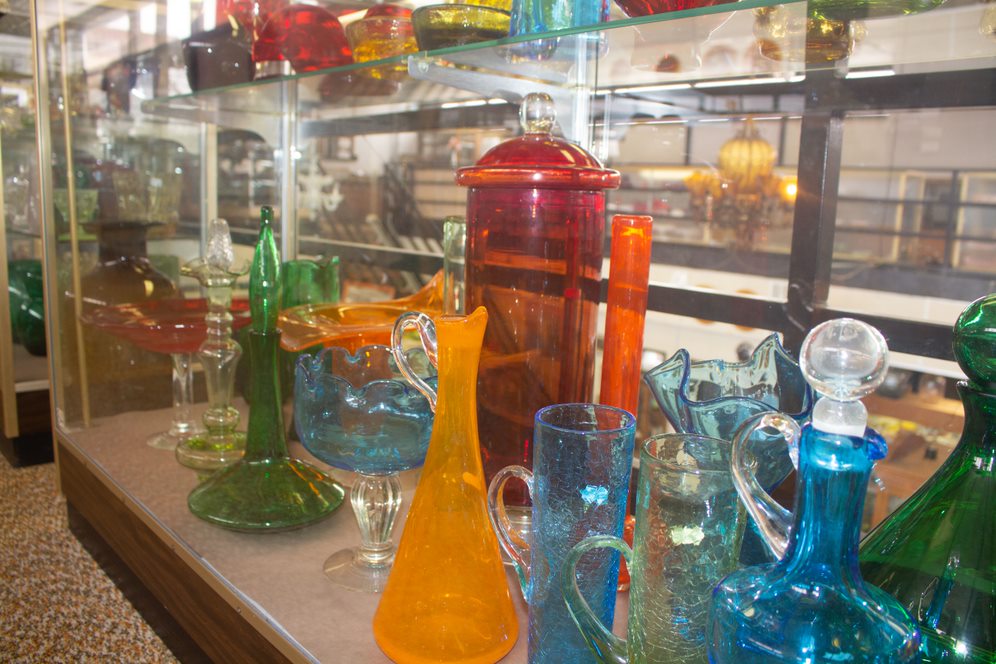 Take a history-rich trip along The Indiana Glass Trail to find museum tours, exhibits, gifts and more
By Skyler Perry
Indiana's glass art community dates back to the late 1800s but its rich history has lasted into the modern day. Created in 2010, the Indiana Glass Trail is spread over five counties and can be completed over a three-day weekend. On the trail, visitors can explore glass factories, museums, shops and exhibits, and gaze upon stunning stained-glass windows.
Glass enthusiasts and families alike can start the trail at stop one in Delaware County. This county is the home of the iconic Ball canning jars, a collection of which can be seen at the Minnetrista cultural center. Travelers can also stop by the Albany Glass Museum in Muncie, which houses an impressive display of pressed glass patterns.
Second up on the trail is Howard County. Here, visitors can take a behind-the-scenes tour of Kokomo Opalescent Glass, America's oldest art glass company. 
Sherry Matlock, manager of the Greater Kokomo Visitors Bureau in Howard County, leads promotional efforts for the trail. Matlock says that what makes the trail special is the uniqueness of the glass making processes and exhibits.
"I think that people will be amazed at being able to see how it's made," Matlock says. "You can actually see that process of glassblowing, watching artists take a very basic little piece of molten glass and transforming it into just an amazing art glass creation."
Also located in Howard County is the historic Seiberling Mansion, which has an array of
stained glass windows. Be sure to grab a glass gift at The OP Shop before heading to stop three, Madison County.
Here, you can find a colorful glass dome at the Anderson Museum of Art. There are also impressive outdoor glass art installations to be seen at Anderson University.
Kosciusko County is stop No. 4. There, you can visit Warsaw Cut Glass, one of the last facilities in the United States that practices the art of glass cutting. Its showroom features products like glassware sets and glass oil lamps for purchase.
The last stop of the trail is Jay County, where you can see over 8,000 pieces of glassware from over 100 factories in the world at The Glass Museum. The museum also holds iconic artifacts like pieces from the Sistine Chapel and Carole Lombard's pink chandelier.