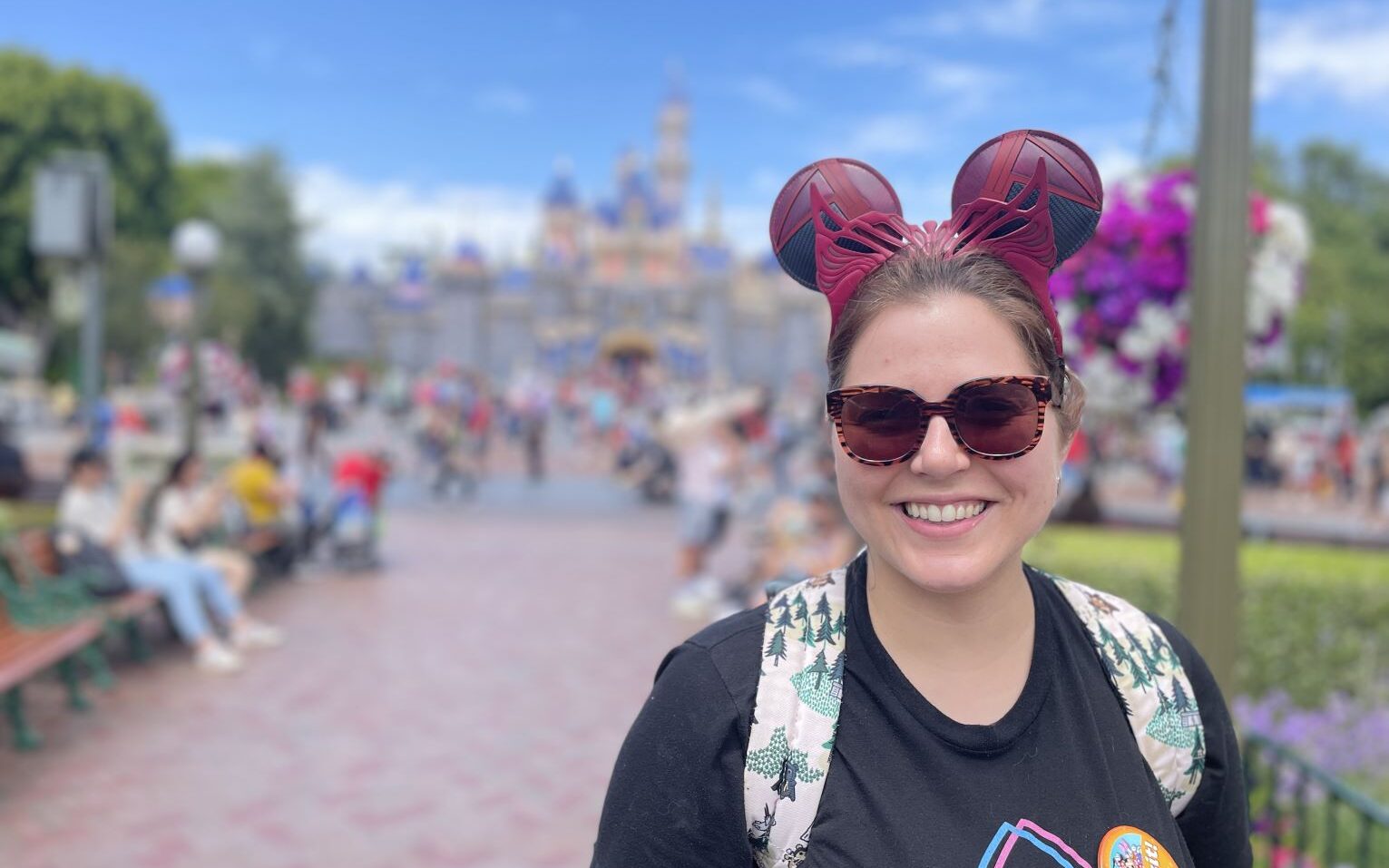 What this Disney World veteran learned on a recent trip to Disneyland
By Corinne Minard
I've visited Florida's Disney World many times, but this week I made my first-ever trip to California's Disneyland Resort. I did plenty of research and read a travel guide before my trip, but there were still many surprises for this Disney World veteran. If you've been to Disney World before and are considering a trip to Disneyland Resort, here are three things to keep in mind.
Disneyland is not the same as Disney World
The names may be similar, but there are many differences between Disneyland Resort and Disney World. Disneyland Resort is smaller for one, with only two parks compared to Disney World's four. But Disneyland is also home to rides you can't find at the Florida park, such as the Matterhorn roller coaster, the indoor Snow White's Enchanted Wish and the Indiana Jones Adventure thrill ride. The resort's California Adventure park is packed with exclusive lands, too, like its Avengers Campus and Cars Land. In addition, many of the rides that are at both—such as Pirates of the Caribbean and "it's a small world"—are different at each park. Disneyland's Pirates of the Caribbean ride, for example, is twice as long as its Disney World counterpart. Bottom line: The two resorts are not identical and can offer different experiences to visiting families.
Disneyland is smaller
In addition to having fewer parks, Disneyland Resort is also physically smaller. Disney World covers more than 43 square miles of land in Florida while Disneyland is just 500 acres within the city of Anaheim, California. There are a lot of perks to being small—it doesn't take as long to walk across each park, you can walk between the parks instead of taking a bus or monorail and many hotels are within walking distance. The downside is that the park was not initially built for 21st century crowds. Small doorways, minimal stroller parking and narrow pathways can make navigating the park an adventure of its own. While it's fairly easy to maintain some personal space at Disney World, it's almost impossible to do so in the older sections of Disneyland.
Disneyland's food is better
I was only at Disneyland Resort for two days, but in those two days I ate better than I had during any of my Disney World visits. From Tempura Shrimp at Tiki Sam's Enchanted Tiki Bar and Pork Belly Bánh Mì Brussels Sprouts at the Lamplight Lounge to the Monte Cristo Sandwich at Café Orleans and the Tuscan Salad at Wine Country Trattoria, it was both better and more creative than what I've eaten at Disney World. You'll still find better food in downtown Los Angeles, but this was easily the best I've eaten in a Disney park.